Have a happy and safe holiday everybody.

Why Choose ASAOM? As you think about choosing our school to become a practitioner of Chinese medicine, we invite you to reflect on the embodied values we offer.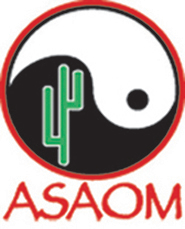 Check out this 5 star review by Stevon B.: Great find !! I was in pain with my sciatica. My doctor didn't have any solution except for MRI's and pain meds. I was told that acupuncture was the only...
www.yelp.com
Specialties: To undertake the journey of studying Traditional Chinese Medicine is to embark on a journey of transformation. This transformation is not only of self, as you learn a complex new paradigm that will change your worldview, but…